Metal Process Dust Collector
Metal Process Dust Collector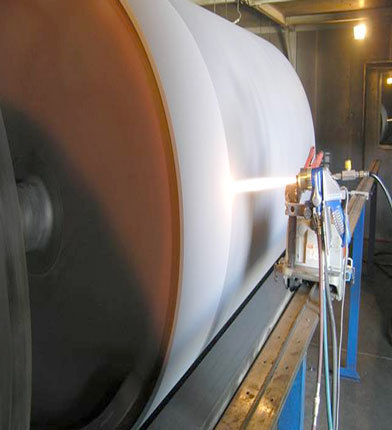 Thermal Spray Dust Collection
Thermal metal spraying, also known as thermal spraying or metallization, is a process that pushes molten or semi-molten material onto a substrate which creates a coating on the surface to improve the properties or characteristics of the substrate. The spraying material may include pure metal, alloy, ceramic, cermet or plastic and can be transformed into powder, wire or bar. Common thermal spraying process include plasma arc spraying, combustion spraying, arc spraying, wire flame spraying, high-speed flame spraying, cold spraying and powder flame spraying. Thermal metal spraying is widely used in a variety of industries and applications, among which metal processing is common, including automobiles, agriculture, aerospace, gas turbines, gas or petrochemical industries.
Not all coating materials end up on the product during the various spray processes. Some of the coating material leaked into the environment in the form of overspray / spray. Thus, only efficient and accurate collection and extraction can guarantee a high quality finished product.
The thermal spray process can produce a variety of harmful substances such as ultrafine, explosive or flammable material, as well as harmful particles. This requires strict compliance with laws and environmental regulations.
Thermal spraying is a process with different applications in various fields of industry. Thus, the design of the dust removal system must always be tailored to specific spraying methods, materials and local conditions.
For effective design and quote preparation, we prepared a questionnaire that includes the following:

- What type of material will be extracted?
- What is the required separation efficiency?
- What will be the method of disposal?
- What is the fire and explosion protection?
- What is the air flow?
Grinding, laser cutting and sandblasting we had mentioned on other parts
*

电子邮件
Tel
*

Title
*

Content
Upload